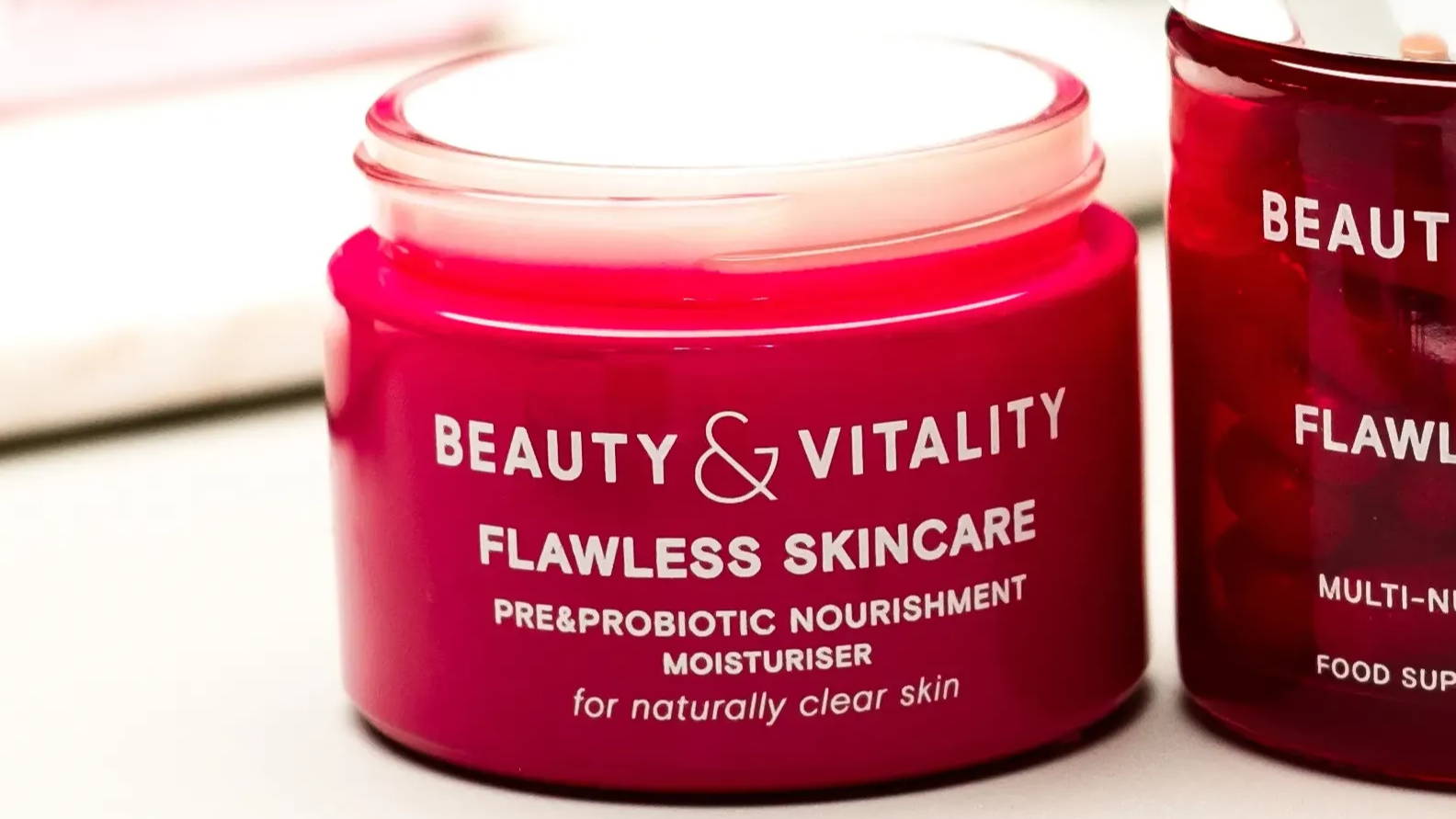 Target clear skin by rebalancing your microbiome
At Beauty & Vitality we believe skincare starts with the microbiome – the hydrating biofilm that nourishes and protects your skin.
Support your microbiome with the new Flawless Moisturiser which combines a unique pre & probiotic nutrient mix to compliment existing moisture levels and counter blemishes, leaving your skin feeling velvety smooth, resilient and naturally clear.
Key actives include:
A breakthrough probiotic for sensitive skin that soothes the skin, moisturises and boosts its defences.

A prebiotic that strengthens fragile skin, reducing dryness and itching.

Palmarosa to calm inflammation, balance oil production and counter breakouts.
These, combined with Vitamin A,C and E, grapefruit, lavender, bergamot and avocado oil and more help boost microbiome pathways, counter blemishes and acne whilst strengthening the skin's barrier function.
Beauty & Vitality Flawless Skincare – microbiome skincare from the outside, for naturally clear skin.
For our best skincare routine, combine with Beauty & Vitality's Flawless Multi-Nutrient to nourish your skin inside and out and counter breakouts & blemishes, leaving the skin feeling rebalanced, resilient and naturally clear.
Apply moisturiser to the face and neck daily after cleansing. Gently massage into the skin before allowing to soak in.
Avoid contact with eyes - flush with water if contact occurs.
ALLERGENS: see ingredient label below. Paraben free.
Aqua, Glyceryl Stearate, Coconut Oil, Cetyl Alcohol, Glycerin, Lactitol, Xylitol, Zingiber Officinale Root Extract, Brassica Campestris Seed Oil, Alpinia Officinarum Root Extract, Glycerin, Aqua, Lecithin, Tocopheryl Acetate, 3-O-Ethyl Ascorbic Acid, Retinyl Palmitate, Maltodextrin, Lactobacillus Ferment, Palmarosa Leaf Oil, Benzyl Alcohol, Phenoxyethanol, Lavender Flower Oil, Bergamot Peel Oil, α-Tocopheryl Acetate, Potassium Sorbate, Avocado Oil, Phenoxyethanol, Benzyl Alcohol, Potassium Sorbate, Grapefruit Peel Oil, Zinc Citrate, Citric Acid, Geraniol*, Limonene*, Linalool*, Citral*.
(*Allergens naturally present in essential oils.)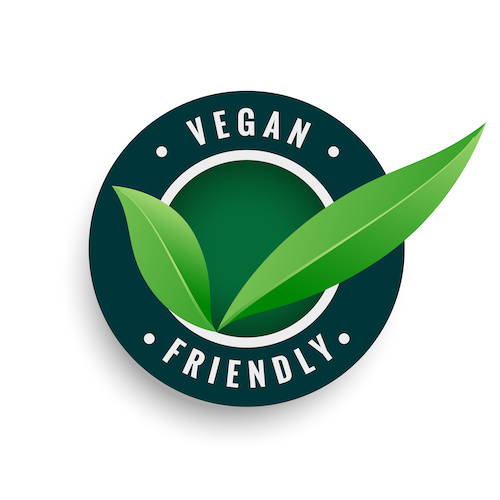 All our products are vegan friendly and free from animal testing.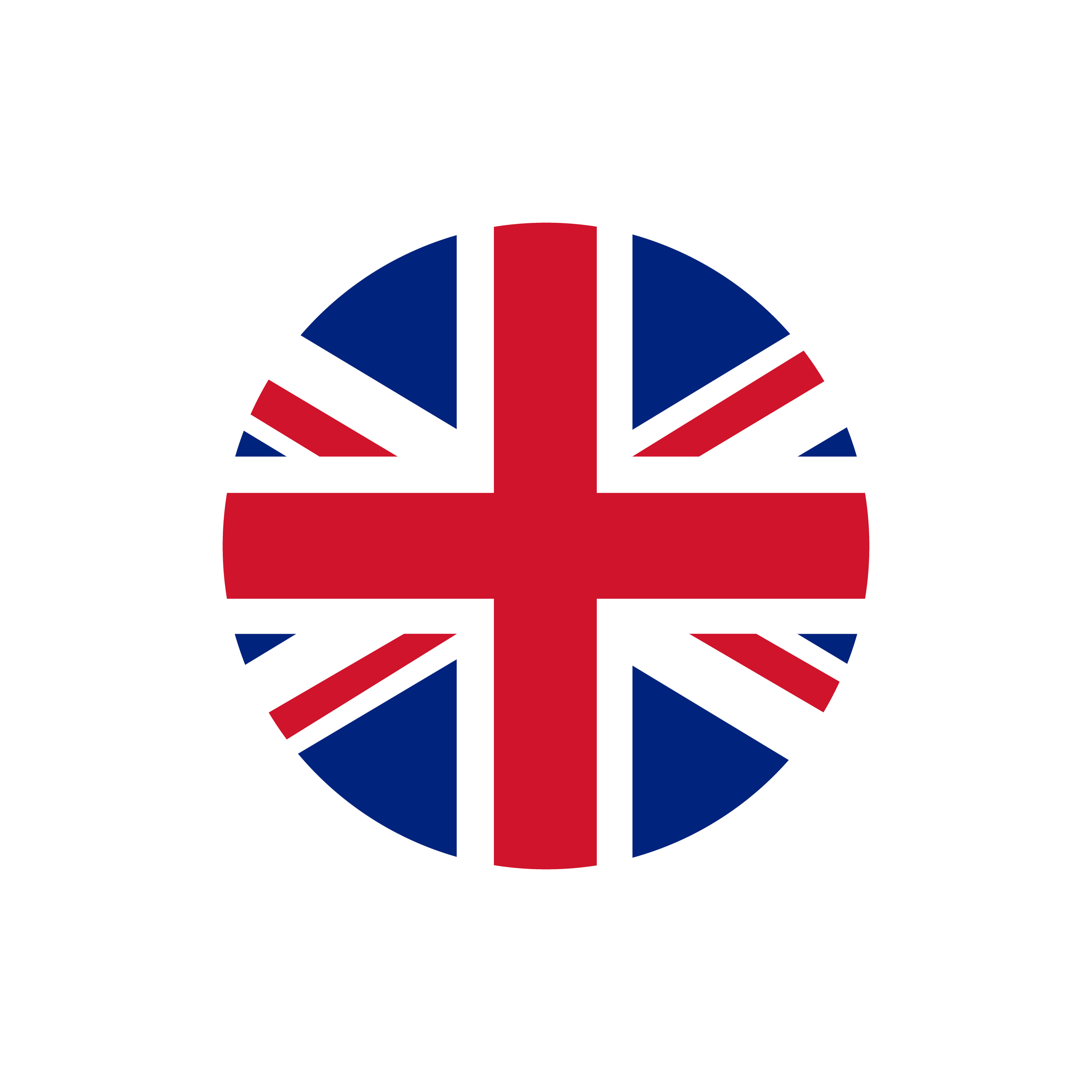 Products are made in the UK by award winning manufacturers
Plus we offer Free Shipping for all orders over £50
Target Naturally Clear Skin
Pre & Probiotic Infused Moisturiser
Soothe inflammation, strengthen the skin
Beauty & Vitality Flawless Moisturiser
A new moisturiser that combines prebiotics with a breakthrough probiotic to soothe inflammation and deliver balanced hydration, strengthening the microbiome, countering skin blemishes and acne. The combination of rich antioxidants with other skin loving nutrients stimulates the body's natural processes to provide an effective defence against free radicals, strengthening the skin to leave it feeling naturally clear and glowing.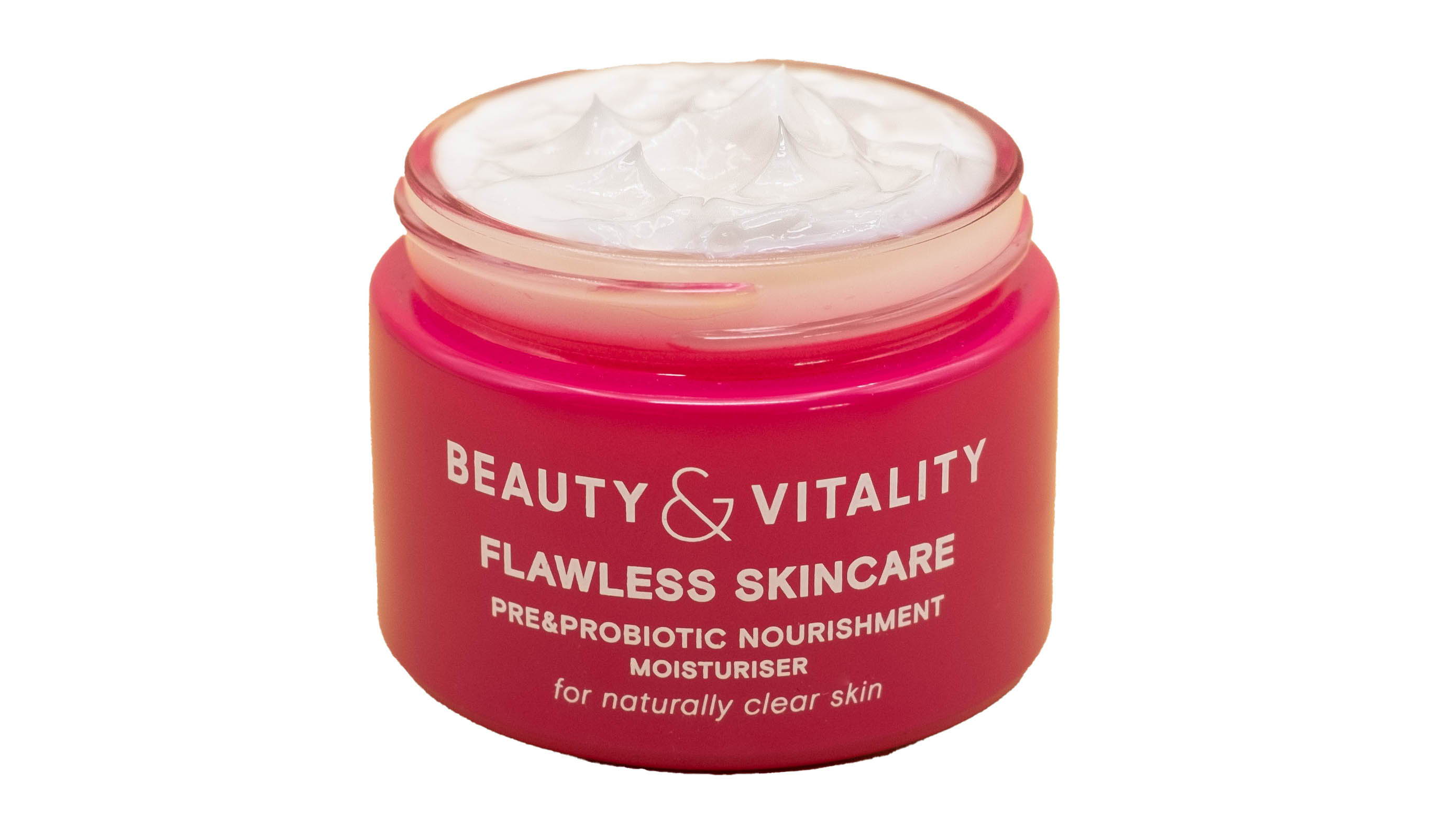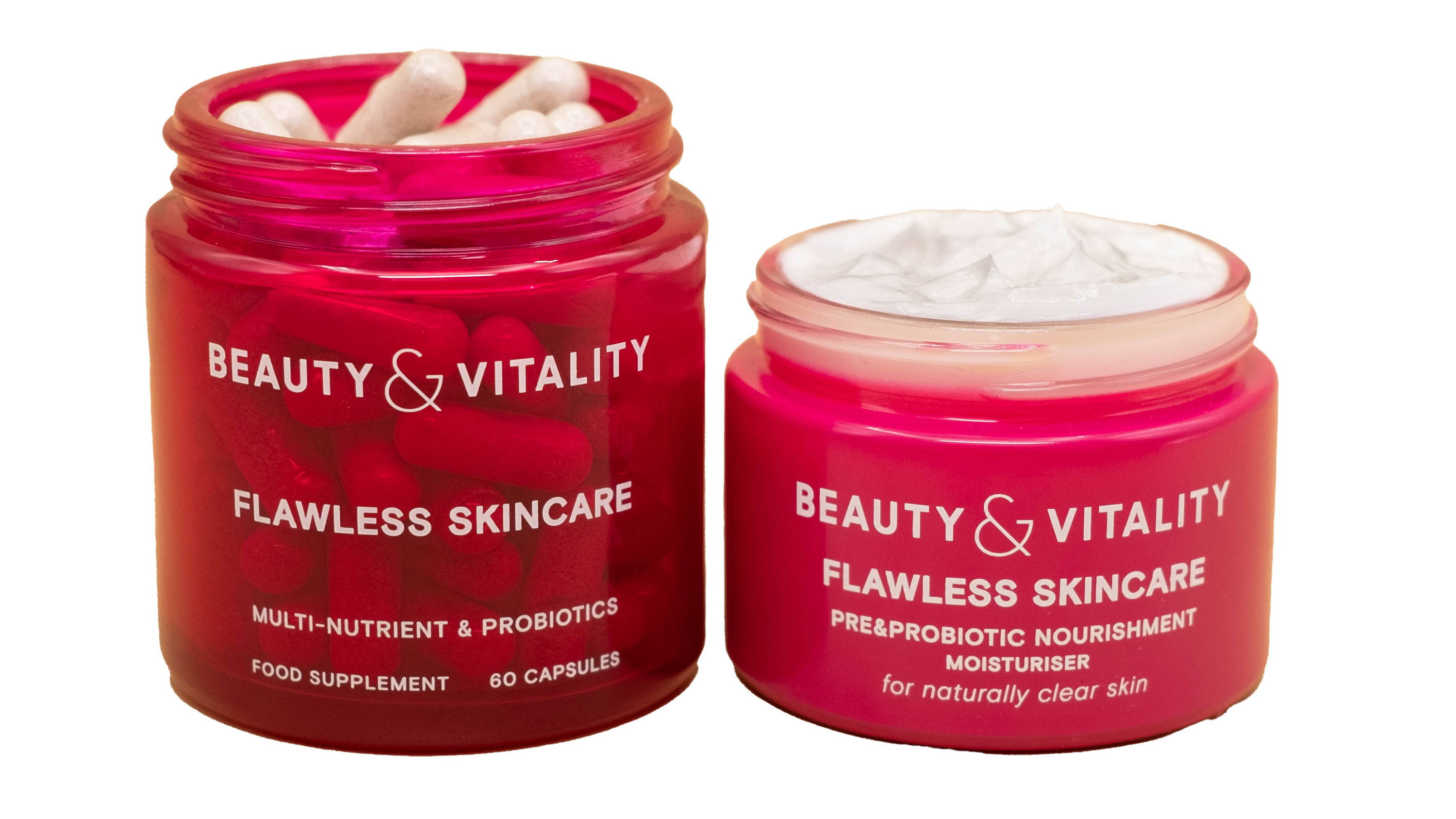 Beauty & Vitality Dual Product Skincare
For the best Beauty & Vitality skincare routine combine the Flawless moisturiser with our Multi-Nutrient Supplement. Together these products nourish the microbiome inside and out, countering breakouts and acne, leaving sensitive skin soothed and hydrated, helping you get the glow inside out.
Frequently Asked Questions
Do I have to use the supplement?
No, the moisturiser can be purchased separately and used without the supplement. Some of our customers are not keen on taking supplements but continue to use the cream and are delighted with the results.
Can I use the cream day & night?
Yes, the moisturiser can be used as both a day cream and a night cream. Some of our customers have reported they are doing this, and are particularly happy with the way the cream sinks in quickly and is a good base for make-up.
How long will the pot last?
This of course depends on how much you're using each day but on average our customers find the 50ml jar lasts 6-8 weeks.
Is the packaging recyclable?
Yes, all our containers, lids and cartons are kerb side recyclable.