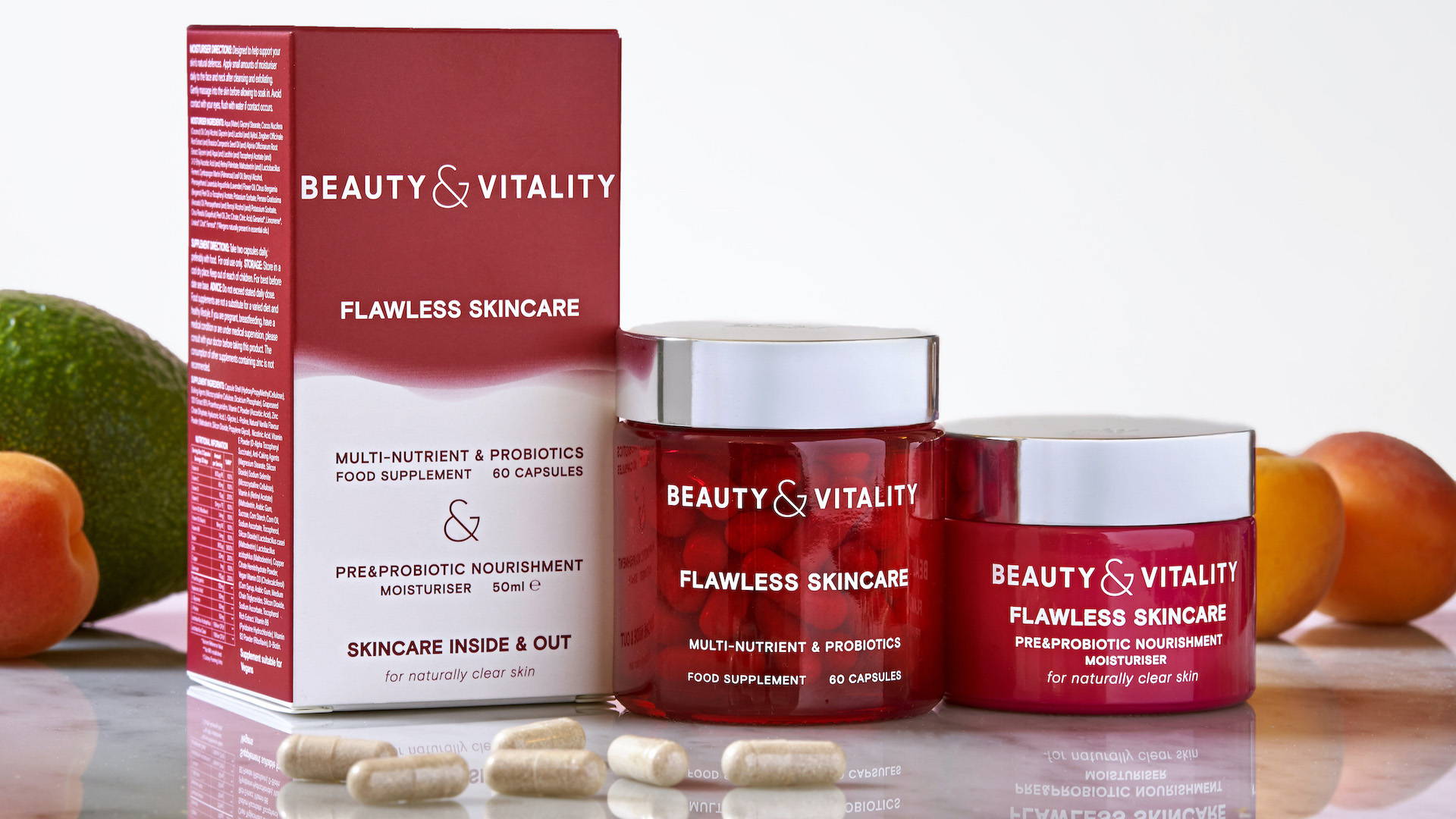 Get both products in one box – with the Flawless Dual Product Skincare Kit
At Beauty&Vitaliy we believe skincare starts with the microbiome - the hydrating biofilm that covers and protects our skin.
The Moisturiser
Help nourish and rebalance your microbiome, with the new Flawless Moisturiser which combines a unique pre & probiotic nutrient mix to complement existing moisture levels and counter blemishes, leaving your skin feeling velvety smooth, more resilient and naturally clear.
Three key actives include a breakthrough topical probiotic for sensitive skin that helps reinforce fragile and vulnerable skin and protect against the signs of ageing, UV rays, pollution and stress. These, combined with Vitamin A,C and E, grapefruit, lavender, bergamot and avocado oil, this moisturiser helps regulate microbiome pathways to lock moisture in, counter blemishes and strengthen the skin's barrier function.
The Supplement
Help improve microbiome health with the new Flawless multi-nutrient that combines skin loving probiotics with vitamin A,C,D&E, Biotin, Hyaluronic Acid and more. Together these ingredients help protect the skin from free radical damage that can contribute to ageing, support collagen structures and the maintenance of muscle mass, boost immunity and gut microbiome health which in turn deliver the nutrients needed by your skin to counter breakouts and blemishes, helping to build a longer lasting natural beauty.
Beauty & Vitality Flawless Dual Product Skincare Kit – nourish the microbiome to help counter breakouts and acne whilst slowing the signs of ageing, helping you get the glow inside and out.
MOISTURISER: Apply to the face and neck daily after cleansing. Gently massage into the skin before allowing to soak in.
Avoid contact with eyes, flush with water if contact occurs.
ALLERGENS: see ingredient label below. Paraben free.
MULTI-NUTRIENT: Take two tablets daily, preferably with food. For oral use only.
STORAGE: store in a cool dry place.
ADVICE: Do not exceed the recommended daily dose. Food supplements are not a substitute for a varied diet and health lifestyle. If you are pregnant, breastfeeding, have a medical condition or are under medical supervision please consult with your doctor before taking this product. The consumption of other Zinc containing supplements is not recommended. Not suitable for children under 12. Keep out of reach of children.
Suitable for Vegans
ALLERGENS: None.
Supplement Nutritional Information

Serving Size: 2 Capsules

Amount

per Serving

%NRV*

Vitamin A

800µg RE

100%

Vitamin D

10µg

200%

Vitamin E

12mg α-TE

100%

Vitamin C

80mg

100%

Riboflavin (B2)

1.4mg

100%

Niacin (B3)

16mg NE

100%

Vitamin B6

1.4mg

100%

Biotin

900µg

1,800%

Zinc

20mg

200%

Copper

1mg

100%

Selenium

110µg

200%

Proanthocyanins

125mg

**

L-Glycine

50mg

**

Hyaluronic Acid

50mg

**

Proline

50mg

**

Lactobacillus Acidophilus

1 Billion CFU†

**

Lactobacillus Casei

1 Billion CFU†

**

* Nutrient Reference Value

** No NRV established

† Colony-Forming Units
Supplement Ingredients: Microcrystalline Cellulose, Grape Seed Extract, Ascorbic Acid, Zinc Citrate, Hyaluronic Acid, Proline, L-Glycine, DL-Alpha Tocopheryl Acetate, Selenomethionine, Nicotinic Acid, Retinol, Lactobacillus acidophilus, Cholecalciferol, Medium Chain Triglycerides, Tocopherol Rich Extract, Sodium Ascorbate, Corn Syrup Solids, Arabic Gum, Magnesium Stearate, Silicon Dioxide, Lactobacillus casei, Copper Citrate Hemitrihydrate, Pyridoxine Hydrochloride, Riboflavin, D-Biotin
Moisturiser Ingredients: Aqua, Glyceryl Stearate, Coconut Oil, Cetyl Alcohol, Glycerin, Lactitol, Xylitol, Zingiber Officinale Root Extract, Brassica Campestris Seed Oil, Alpinia Officinarum Root Extract, Glycerin, Aqua, Lecithin, Tocopheryl Acetate, 3-O-Ethyl Ascorbic Acid, Retinyl Palmitate, Maltodextrin, Lactobacillus Ferment, Palmarosa Leaf Oil, Benzyl Alcohol, Phenoxyethanol, Lavender Flower Oil, Bergamot Peel Oil, α-Tocopheryl Acetate, Potassium Sorbate, Avocado Oil, Phenoxyethanol, Benzyl Alcohol, Potassium Sorbate, Grapefruit Peel Oil, Zinc Citrate, Citric Acid, Geraniol*, Limonene*, Linalool*, Citral*.
(*Allergens naturally present in essential oils.)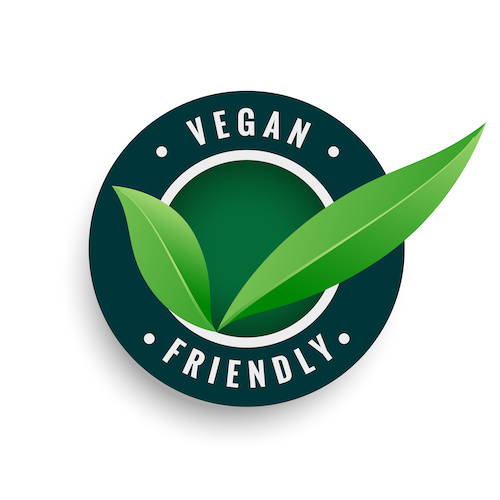 All our products are vegan friendly and free from animal testing.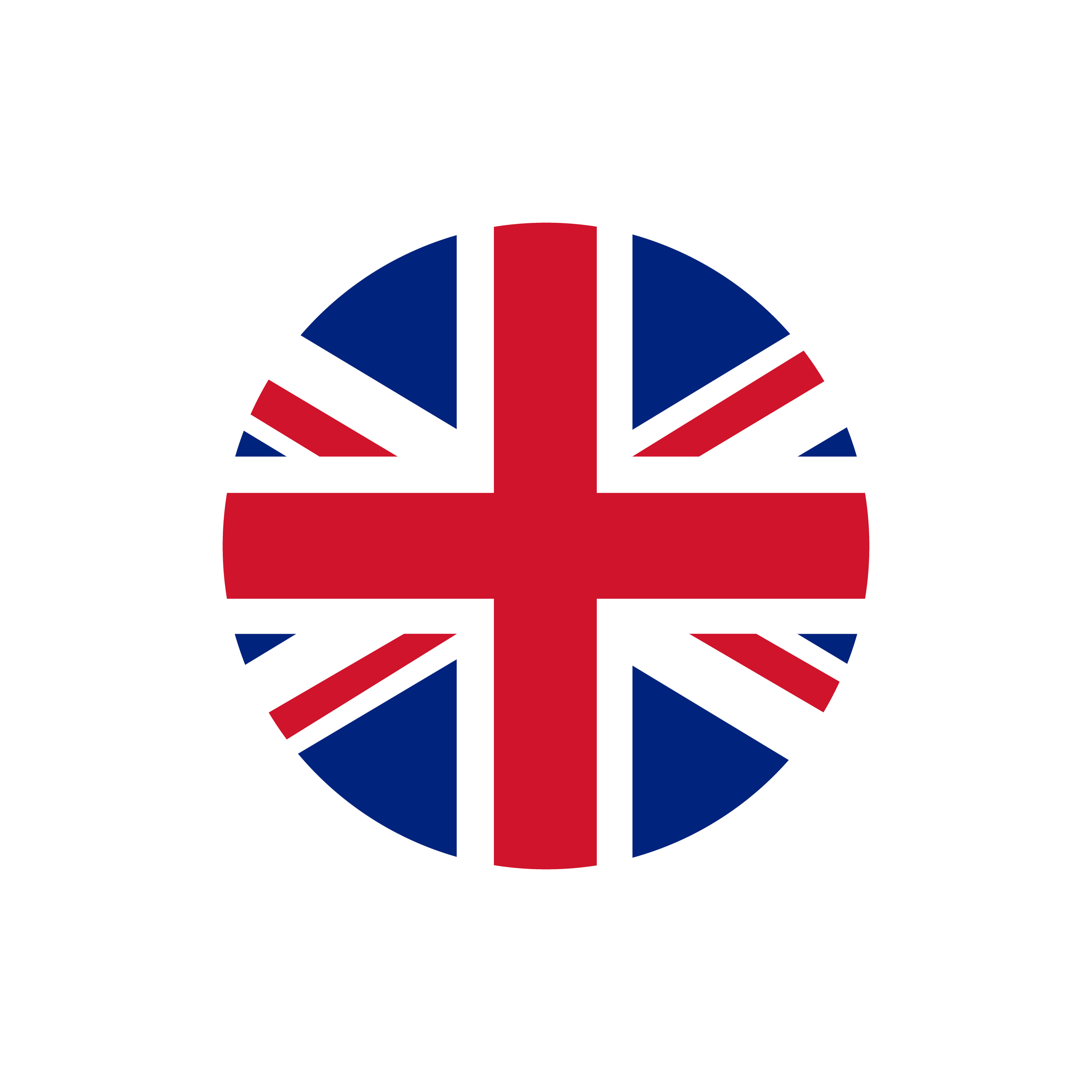 Products are made in the UK by award winning manufacturers
Plus we offer Free Shipping for all orders over £50
Target Naturally Clear Skin
Pre & Probiotic Infused Moisturiser
Probiotic Powered Supplement
Boost Gut & Skin Health; Reduce Breakouts & Acne
Stimulates the skin's natural defences against free radicals.

D

elivers balanced hydration, boosts microbiome health to help counter breakouts and acne.

Leaves your skin feeling naturally clear and glowing.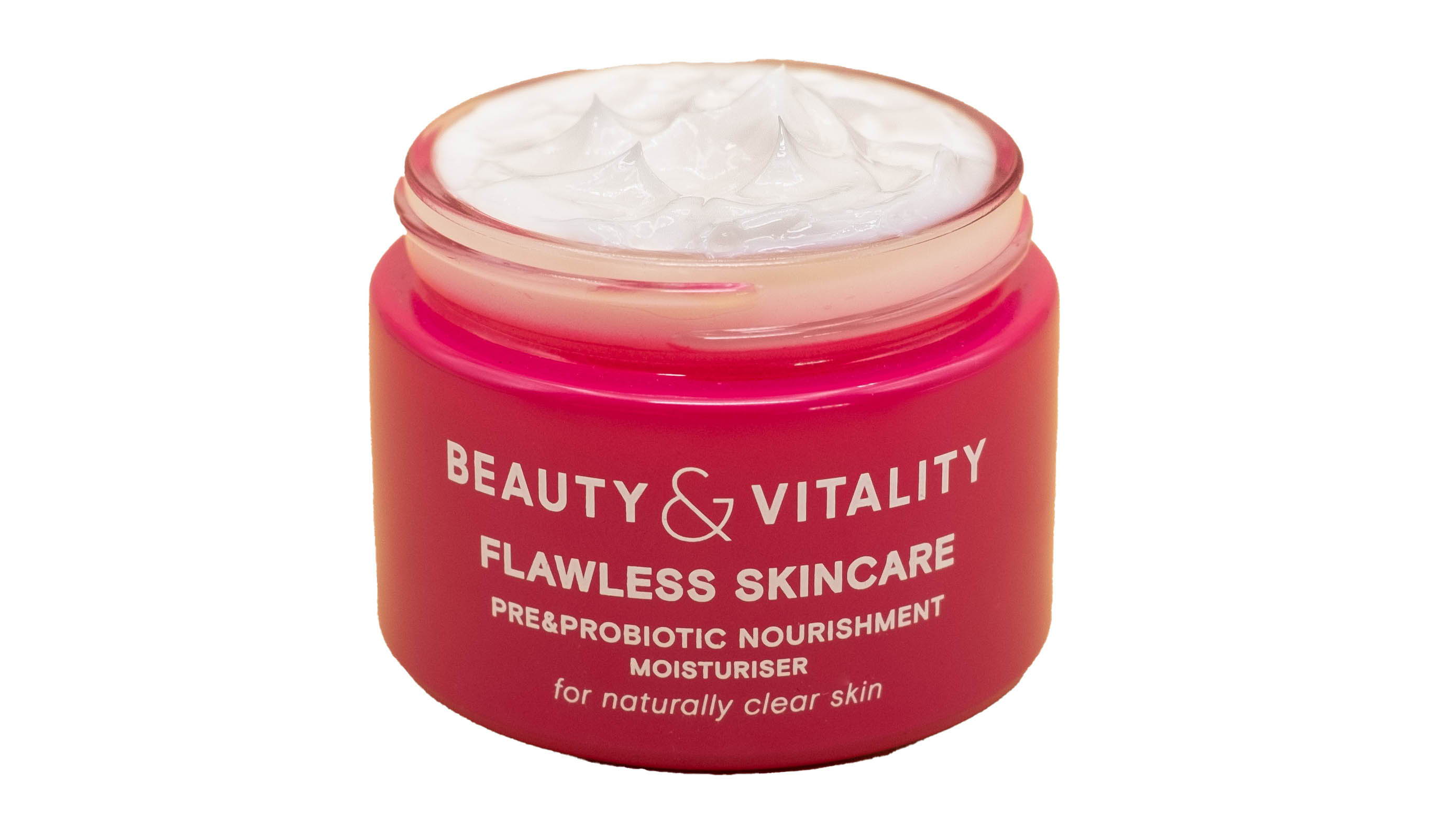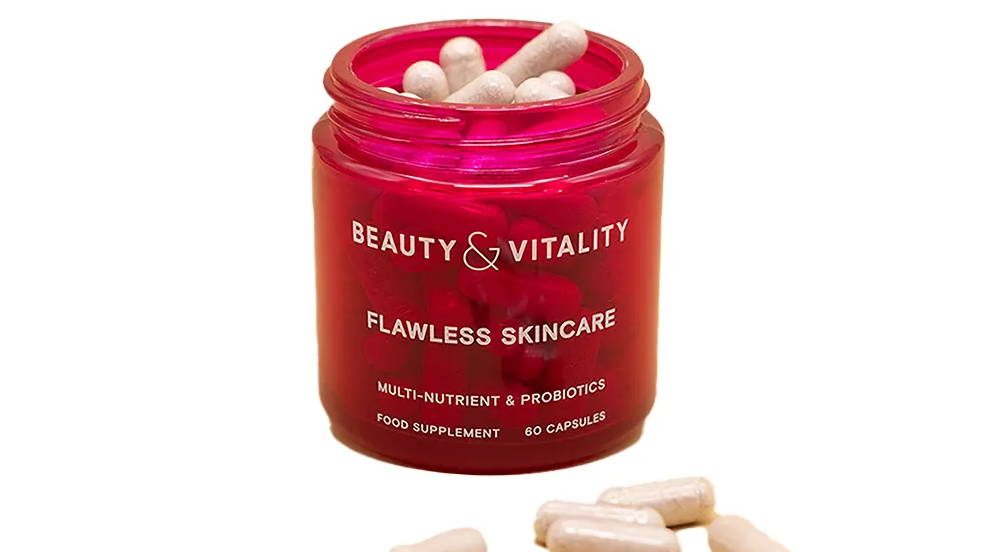 Rich in probiotics, anti-oxidants and anti-inflammatories, including hyaluronic acid, vitamin C & selenium, this supplement nourishes your skin from the inside to help counter breakouts and acne.

Strengthens the skin's microbiome defences against free radicals and reduces the chances of future breakouts.

Boosts gut health and the body's natural defences, leaving your skin feeling naturally clear and glowing.
Flawless Dual Skincare Kit
For the best skincare routine combine B&V's Flawless Moisturiser and Multi-Nutrient.

Together these products boost gut health and nourish the skin's microbiome inside & out helping to counter breakouts and acne.

Together they leave sensitive skin soothed and hydrated, helping you get the glow inside out.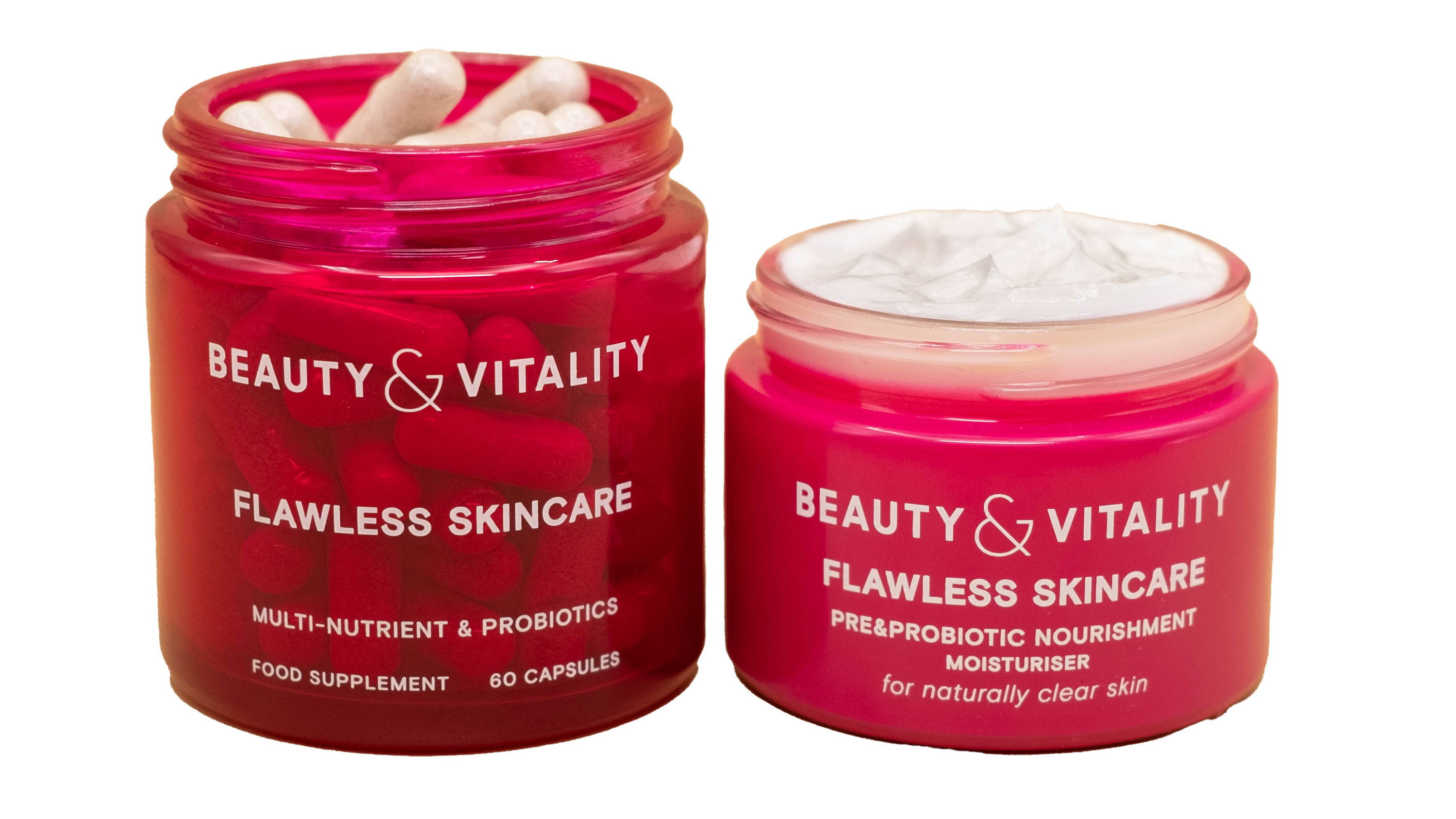 Here's what one of our customers thinks.....
Frequently Asked Questions
Do I have to use the supplement with the moisturiser?
No, the moisturiser can be purchased separately and used without the supplement. Some of our customers are not keen on taking supplements but continue to use the cream and are delighted with the results.
Can I use the cream day & night?
Yes, the moisturiser can be used as both a day cream and a night cream. Some of our customers have reported they are doing this, and are particularly happy with the way the cream sinks in quickly and is a good base for make-up.
When should I take the supplement?
Its your choice but we recommend taking it just after you've eaten. If you struggle to swallow capsules feel simply break the capsule and spread the contents over your breakfast or add to a smoothie for example.
How long will the pot last?
This of course depends on how much you're using each day but on average our customers find the 50ml moisturiser 6-8 weeks. The supplement jar comes filled with 60 tablets so at 2 a day, this jar should last 30 days.
Is the packaging recyclable?
Yes, all our containers, lids and cartons are kerb side recyclable.